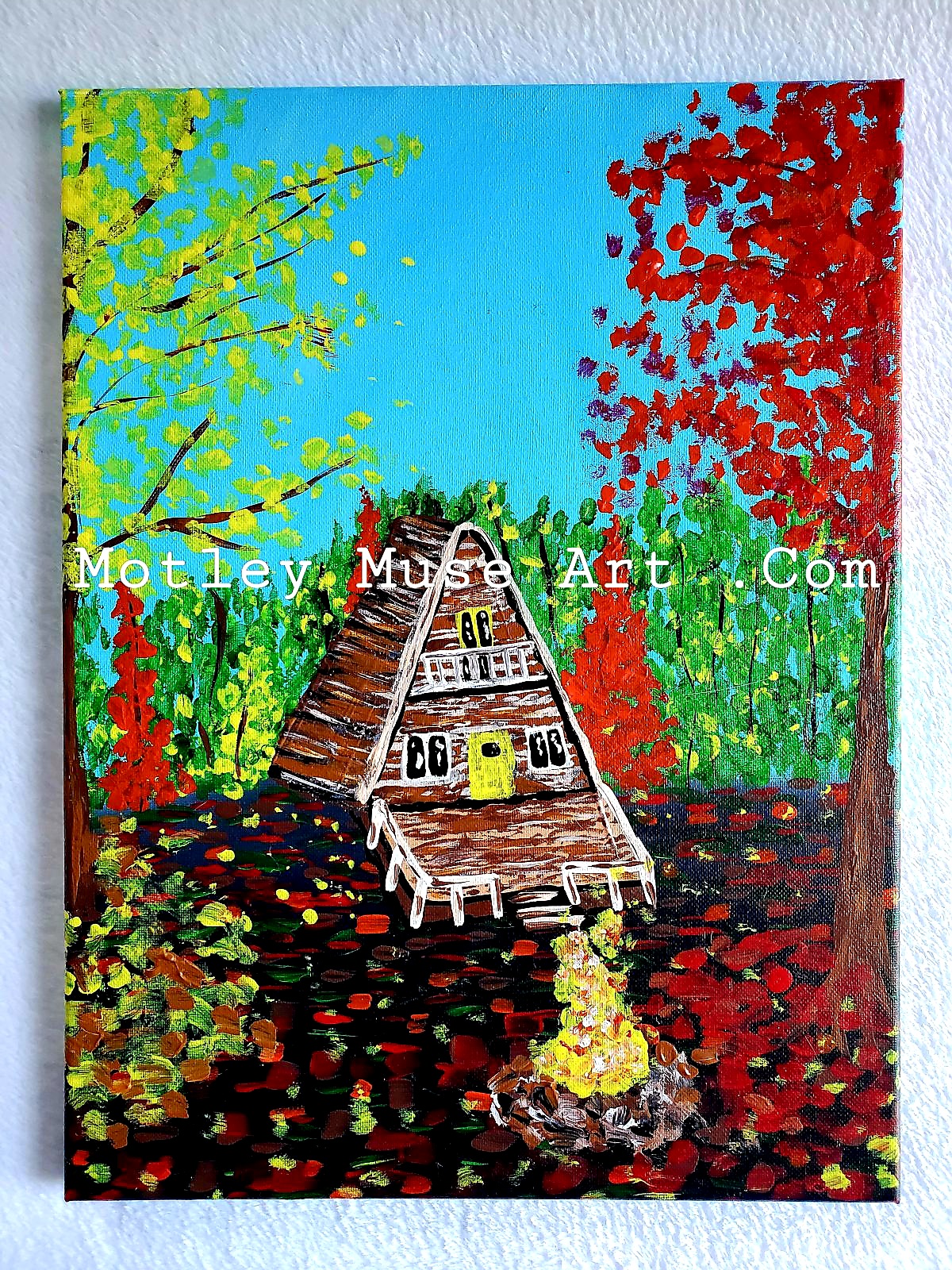 Welcome home adventurous art lover, I'm so glad you're here my name is Yvette Staufert owner of Motley Muse. I started this company 19 years ago because I believe that art can be used as a tool to impact lives in a positive way. Here is how I've been doing it by createing art with others through art therapy working hard to develop art that speaks both to me and to others about the love that exist. Through your art exploration with me you will find peace.
YOU DON'T HAVE TO BE A PERFECT ARTIST TO BE AN AMAZING ARTIST!
I Love Art!
Explore, have fun, and create art with me. I love hosting parties at my studio and I'm also a mobile paint party service; I'll bring the party to you. Providing customers with art supplies, and one on one instruction, that leads to a fun evening with friends and a take home finished piece of art. Enjoy one of my many fun online painting classes. Fundraisers that I host keep 50% of the money that they earn. The other 50% goes into buying all the art supplies needed and advertising for the fundraiser. My studio is handicap accessible, has comfortable bathrooms, and seats 20 adults comfortably. I also have a large variety of art for sale that is hung all over the walls in my studio creating a pleasant ambience.
"Motley Muse is a world class artist, mommy, and education advocate. She's spent the last 19 years creating art and teaching – that you have the power to change your life for the better." - Paul Adamczyk
Everything I do begin and ends with creativity; I always strive for uniqueness.
All my work is photographed in daylight in order to provide the fullest and most authentic range of colors so you know exactly what to expect. All pieces are brought to life in a smoke free well ventilated area. Custom orders may be placed. I will be happy to talk to you about my art and answer your questions. I accept cash, paypal, debit, and credit cards. Payment is due promptly when I give you the painting in person. However, if shipping is required you will be charged the shipping cost. I will mail the item within 24 hours of receiving your order. Immediately after mailing it I will email or text, which ever you prefer, the confirmation tracking number. Packages will be sent to the address you give me. I do not accepter returns or replacements at this time. This is why I prefer to give you the painting in person in order to guarantee your satisfaction.
Thank You
I am honored that you picked my painting to hang on your wall.
The beach is were I get creative and inspired; were my paintings come to life.
Motley Muse is a mother daughter team that specializes in paintings. Mom, Yvette, was professionally trained at Northern Arizona University. Daughter, Isabel, is 15 years old. They have traveled the world extensively and immersed themselves in all kinds of art forms taking inspiration from everywhere. What started as a mommy and me project blossomed into a business. It's objective is that mom is teaching daughter how to create art, and own and operate a business. They each do 50% of the work and share 50% of the profit. Last spring they raised enough money to travel all over Mexico for three months during Isabels' summer vacation. This winter they hope to raise enough money so that Isabel can attend a student exchange program in Mexico. Yvette is quoted as saying, "I work hard to develop art that speaks both to me and to others about the beauty that exist."
Click here to go to their Facebook page. https://www.facebook.com/AnUncommonArtGallery/
Here's the link for more painting classes. Motleymuseart.com
#MotleyMuse #Art #ArtClass #ArtLesson #ArtTutorial #ArtScience #Paint #Painting #PaintingLesson #PaintingClass #PaintingTutorial #PaintingParty #PaintAndSip #AcrylicPaintingTechniques #AcrylicPainting #HowToPaint #WallArt #WallDesign #Mural #CanvasPainting #ArtTeacher #PaintingTeacher #EasyPainting #EasyArt #EasyArtClass #EasyArtLession #EasyArtTutorial #Class #Tutorial #LearnToPaint #art #paintingscience #sciencepainting #artscience #scienceart #science #sciart #artsci #artandscience #scienceartist #artistscientist #visualart #lightart #creativelearning #creativeworkshop #artcontemporain #contemporaryartist #museum #contemporaryart #workshop #learn #knowledge #class #education #paint #painting #artwork #artist #creativity #artcollector #affirmations #lawofattraction #selflove #positivevibes #manifestation #motivation #selfcare #positivity #meditation #manifest #spirituality #abundance #spiritualawakening #inspiration #healing #gratitude #mindfulness #dailyaffirmations #manifesting #spiritual #affirmation #mindset #energy #affirmationsoftheday #mentalhealth #consciousness #art #painting #love #positiveaffirmations #bible #jesus #god #faith #christian #love #bibleverse #jesuschrist #church #christ #christianity #prayer #holyspirit #gospel #pray #godisgood #biblestudy #scripture #truth #blessed #worship #believe #amen #grace #bibleverses #biblequotes #jesuslovesyou #peace #verseoftheday #lord Today's #sketch #drawing #pen #draw #sketching #doodle #drawings #design #pencil #ink #portrait #sketches #illustrator #pencilsketch #procreate #arts #cartoon #characterdesign #pencilart #drawingoftheday #artistic #drawingsketch #pencildrawing #artoftheday #illustration #sketchbook #art #artwork #painting #paint #jokes #memes #artjokes #funny #momjokes #funnymemes #comedy #lol #memesdaily #humor #fun #laugh #art #joke #funnyvideos #painting #haha #hilarious #memepage #dailymemes #sarcasm #edgymemes #jokesfordays #funnymeme #bestmemes #funnyjokes #comedian #funnyposts #humour #standupcomedy #wall #walls #wallart #wallpainting #wallpaint #walldesign #mural #muralartist #muralist #muralart #murals #muralcafe #muralpainting #streetart #streetartist #graffiti #urbanart #graffitiart #graffitiporn #publicart #urbanwalls #streetartistry #interiordesign #exteriordesign #artoftheday #paint #painting #art #paintingdesign #largepainting #MotleyMuse #DIY #recipes #food #foodie #cooking #yummy #healthyfood #homemade #delicious #easyrecipes #foodlover #tasty #healthy #dinner #chef #cook #yum #nutrition #eat #kitchen #cheflife #recipeshare #homemadefood #recipeoftheday #healthylifestyle #homecooking #healthyrecipes #healthyeating #cookingathome